The Winners of the SSBU Tournament 2021
Hey everyone.  Its been a month, and we hope everyone has enjoyed the last few weeks of summer and the long weekend!
We at Fragapalooza are working on planning our next event and realized we forgot to share this tidbit from our 2021 event for the world to see!  So without any further delay, here is the winners of the Super Smash Brothers Unlimited tournament for Fragapalooza 2021 The Digital Experience: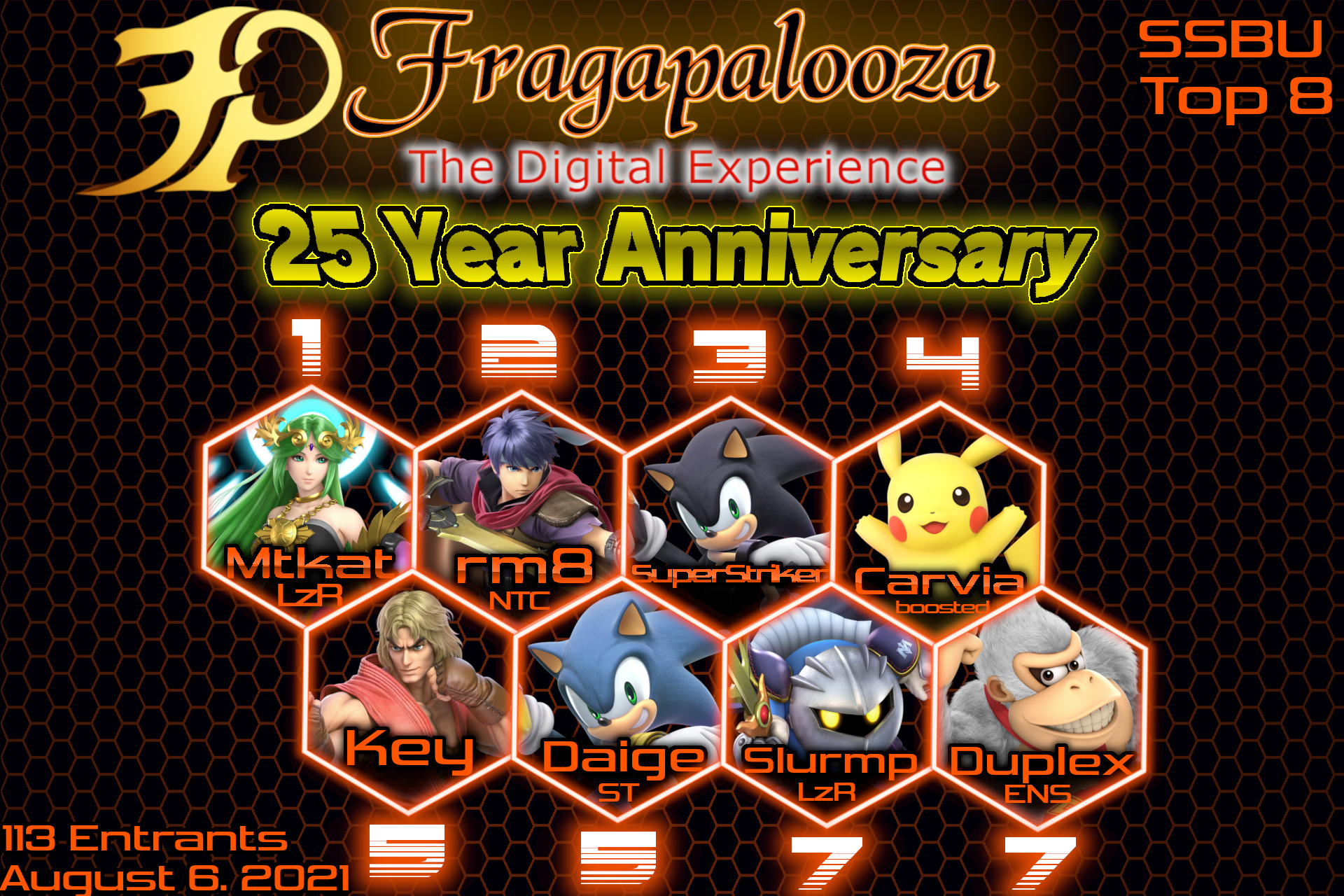 Congrats everyone on your cash prizes!