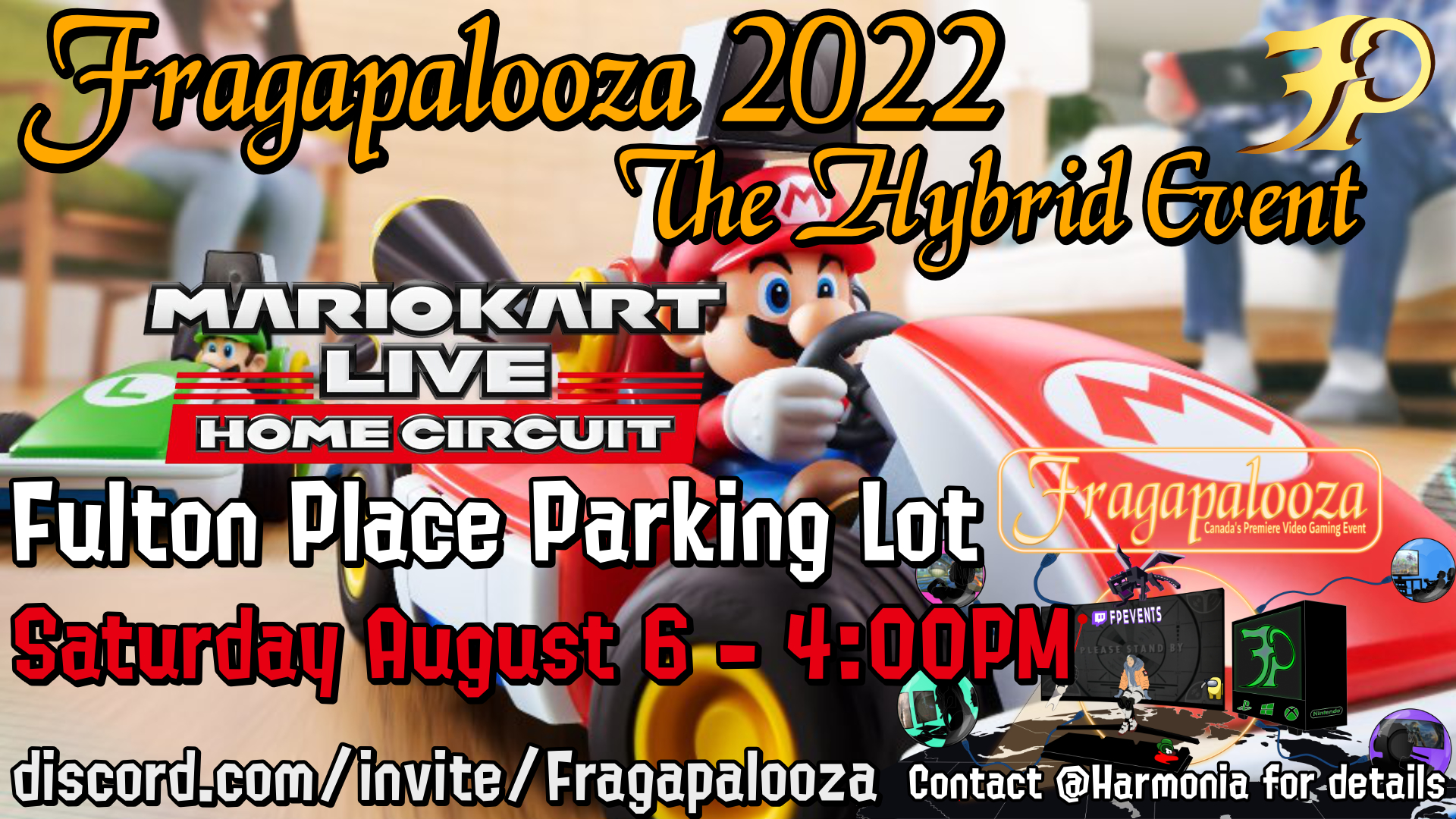 Fragapalooza FIRST!
Join us for some RC Car Mario Kart at this year's Fragapalooza Hybrid Event!
The event will be on Saturday August 6 at 4:00PM MT in the Fulton Place Parking Lot! We understand that this year we couldn't have as many people LAN gaming together what with a smaller venue with only so much space, but why not bring a fun gaming activity outside so that anyone can join, whether or not you have a seat at the venue! So feel free to come by and partake in some RC Car Mario Kart and hang out with a fun event!
The game itself is called Mario Kart Live Home Circuit, and currently we have arrangements for two Switches & RC cars to be brought along, but the game can go up to 4, so if you have the game feel free to bring it along and add more racers to the setup!
The event will be streamed over at https://www.twitch.tv/acousticharmonia
We hope to see you there!